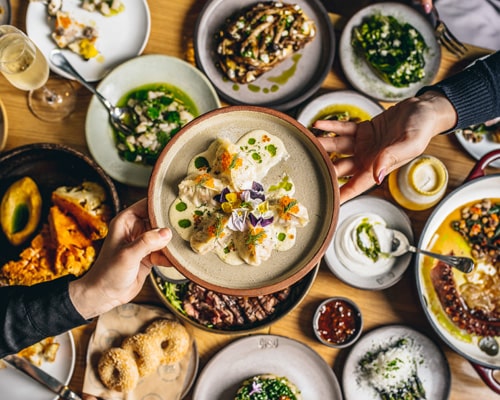 GREECE INSPIRED - LONDON MADE

OPSO [gr. OΨΟ] is an ancient Greek word for a delectable morsel of food, a delicacy!
OPSO restaurant opened in the heart of Marylebone in 2014 introducing a new approach to modern Greek food into London's dining scene. 
Inspired by our Greek culinary heritage, OPSO combines our contemporary culinary perspective with the famous Greek hospitality. Based on seasonal high-quality ingredients, most of which are supplied directly from Greece, our Chefs create dishes that elevate modern Greek food into new sensory heights.
On the ground floor, our bar welcomes our guests with a carefully selected number of Greek liqueurs, essential for our exclusive cocktails, while into the dining room a marble communal table is set in-between tables, offering an excellent spot to share and socialize.